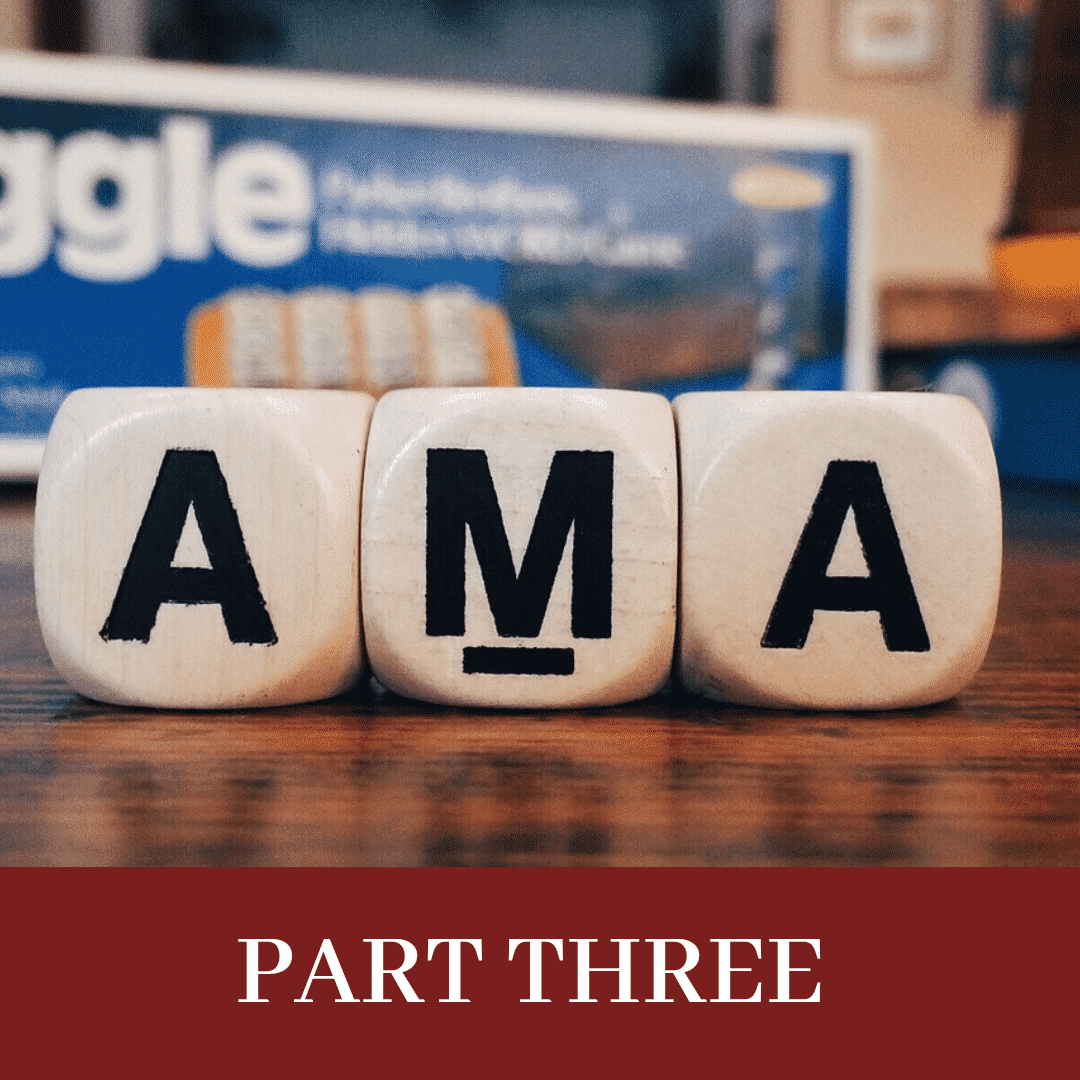 I held an Ask Me Anything (AMA) session on Twitter. This is part three of the transcript. You may start from part one here.
Q: What book(s) would you recommend on entrepreneurship? Also any books on teaching females in secondary schools on entrepreneurship?
A: I can't remember the last book I read on entrepreneurship. I prefer creative biographies like those of Andre Agassi or Ed Catmull.
Q: How did you combine your work and your walk with Christ?
A: My work is part of life. I don't have two lives – work life and spiritual life. Just one. God is an active part of my life. We talk every day.
Q: Define success in your own words?
A: Achieving my dreams.
Q: What is the secret to your uniqueness?
A: I really don't know. I think the knowledge that I'm loved and that I matter in this world, gives me the freedom to be myself and to be different.
Q: How did you start your career/organisation? What career advice would you give to someone in her early 20s, who really wants to make it in this country? Any advice for an introvert in particular?
A: I currently work in an organisation as an executive and I also run an investment collective. My advice is to be extremely good at what you do. You will then become relevant and companies will fight to recruit you. In addition, here is a piece I wrote about succeeding as an introvert.
Q: What keeps you up at night? What's the number one question you ask about life? What's your number one fear?
A: My sorrow over Nigeria keeps me up at night. That's the only thing that really agitates me. The question I ask about life is how people in power can be so evil? I also wonder how to help good people escape evil environments. My greatest fear is wasting my life or potential.
Q: How do you begin to invest while you're a student and still on an allowance?
A: Save a specific amount using apps like CowryWise or PiggyInvest. As your capital grows, explore other investment options. This article should help.
Q: I hear traveling expands your horizons. What determines where and what you do on your travels?
A: I look for interesting places with rich culture and experiences. I also try to move around from continent to continent. To really gain exposure, diversity is key.
Q: How do I develop an investment plan?
A: I have an entire course on this. Please start here.
Q: I have always sought an opportunity to ask why you flipped from Project Management. Why?
A: Project management was actually an addition, not my core. Lately, my main career focus is social media. Investment is also a major interest.
Q: Introvertedness and business – how do you cope with the two? I feel like mine's a hindrance.
A: This article should help.
Q: How did you build your creativity skills beyond job experience? Or did they come naturally?
A: I've always had a flair for creativity. However, I honed my skills through practical application, repetition and hard work.
Q: What do you look out for in people who try to develop a relationship with you?
A: Intellect and character.
Q: I want to start a YouTube channel about beauty and lifestyle. What are my prospects? How can I make it a big deal?
A: You need to find a fresh angle in a crowded market. Humour helps. People like to be entertained.
Q: How can I be more focused in life and how can I believe in myself?
A: Using task lists will help. Also rewarding yourself, if you complete what you set out to do. On believing in yourself, you need to be around people who validate you. You can also validate yourself. Look at what you're good at and compliment yourself. Acknowledge your worth.
Q: How do you handle family members who feel you need to be more extroverted to become successful or to get married? Does an introvert really need to become social to become successful in their career?
A: You should read this.
Q: How do I get my business out of the "red ocean" that it's currently in? How can I create a "blue ocean" with limited resources and zero leverage?
A: You need a network. People tend to help people they know, especially in business. Also, self-promotion and branding help. People try businesses they've already heard about.
Q: How does one invest, when income isn't even enough to tie body and soul together?
A: My mentor once said: "You do what you don't like to do, so you can someday afford to do what you really want to do." That includes getting a crappy job to earn money to keep body & soul together, while leaving a little over to invest.
Q: Do you ever suffer from Imposter Syndrome?
A: No. I have a pretty good sense of what I'm genuinely good at. I'm confident about the things I do well.
Q: Do you think multi-skilled people achieve success or they barely attain above average success in each skill? Does one skill need to be strengthened above others? For a risk averse investor, would you recommend investing in stocks?
A: Yes, multi-skilled people can achieve success. Think Leonardo da Vinci or even the late Myles Munroe. You may start with what pays your bills until you can afford to explore other skills. However, some people are multitasking polymaths, so they can do multiple things while achieving optimal efficiency/prosperity. Stocks are high risk, so they are not really suitable for a risk averse investor.
Q: Regarding Result/Performance Management pick one: extremely detailed or short cut,s as longs as results are produced.
A: Depends. In science and tech – details. In sales – results.
Q: Kindly share your thoughts on online peer-to-peer lending sites for investors.
A: I have no thoughts. 🙂
Q: Tea or Coffee?
A: Tea ke? Coffee of course!