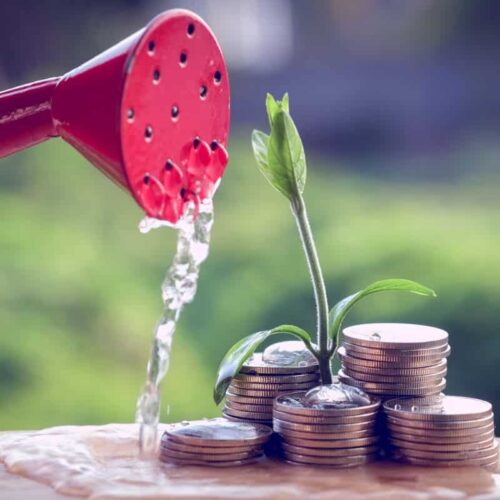 If you're interested in investing in Nigeria, you've come to the right place. This article will answer the question, "Subomi, where can I invest my money in Nigeria?" As usual, I write from personal experience, and not as a financial adviser. You should perform your due diligence before making any financial decision.
N2,000 to N50,000: Start With Saving!
The first step is to save! This is because you need seed capital to make your first proper investment. A simple way to save, is to set aside at least 10% of your salary every month. Separate your savings from your account immediately, so you do not spend it. You may transfer it automatically to a savings app like PiggyBank or CowryWise and earn up to 15% return on investment per annum. Once you've saved some seed capital, you're ready to explore the other suggestions below.
N50,000 – 750,000: Agriculture
Look for credible agriculture investment platforms like CrowdyVest or ThriveAgric. You can earn a return of 20% and above per annum. But remember, do not put all your eggs in one basket. For instance, Poultry usually has the shortest investment duration and the lowest investment commitment. But, should there be bird flu, you will lose your profit, even if your principal is insured. So, I advise you to spread your investment across different types of farms – e.g. poultry, rice and maize – as well as different companies. I provide a comparative analysis of more agriculture investment options during my investment course.
N750,000 and Above: Real Estate
Another investment opportunity in Nigeria, is Virgin Land. This is land in yet-to-be developed communities. You buy with the hope that when infrastructure finally reaches those parts of town, the commercial value of the land will significantly appreciate. In Lagos, you may buy land from about N500,000 (minus cost of documentation). You can also take advantage of land buying opportunities in your home town. Be careful to only deal with credible real estate developers, to avoid "Omo Onile". I recommend one or two in my course. Also ask your Lawyer to review all documents on your behalf. The return on investment for land can be 100% or more in 3 years.
Investment Cooperatives 
Another good way to invest is to join a savings club or investment cooperative. Here, members discuss opportunities and share knowledge. You also get access to credible deals that are exclusive to members. And, you can get emergency loans backed by the value of your existing contributions. I currently belong to a cooperative called Volition Capital.
Dollar Denominated Investments 
If you want to diversify your income and preserve it from Naira depreciation, then you should consider Dollar denominated investments. There are apps that allow you to invest as little as $10 in US stocks, Eurobonds and real estate. You can do so right on your phone from Nigeria and pay in Naira. Please check out RiseVest, Bamboo and Chaka. 
Due Diligence
Above all, before you invest in anything, do your due diligence and note some important points:
Find out the specific terms of the investment and ask about fees or taxes, if any.
Ask people about the investment platform and Google the promoters.
Ask about the performance over the last year.
Be mindful of your risk profile. Do not invest what you cannot afford.
In conclusion, if you're thinking of investing in Nigeria, I would advise you to start with a savings app, then progress to agriculture and finally land. Also join a savings club or cooperative and diversify your income with Dollar denominated options.
To learn more, read about my investment course.